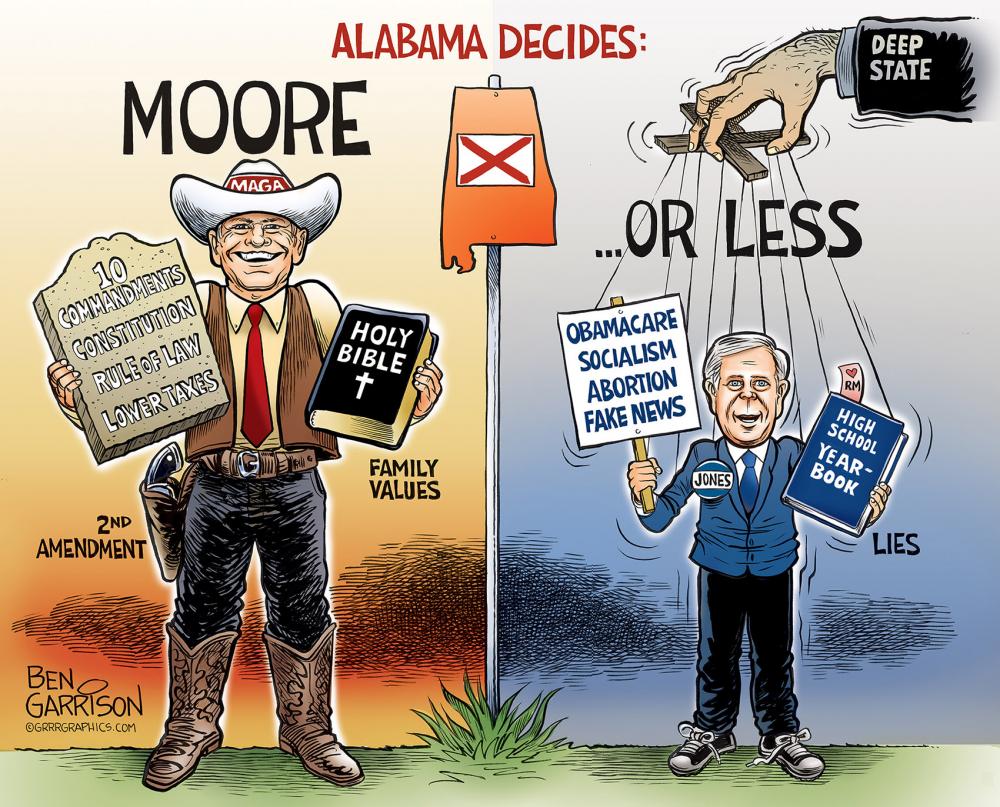 Alabama votes will go to the polls tomorrow, December 12 to vote for the next U.S. Senator from that state. The choice is clear and simple: either vote for a true progressive who has a proven record of support for abortion, Obamacare, and anti-2nd Amendment values; or the man who has strong conservative principals--Roy Moore! Of course Moore has been accused of having a thing for teenage girls some 40 years ago. But until these ancient allegations are proven he must be considered innocent---that is the American way!
Let me finish by saying, 'anyone who those in the MSM is against this site supports'. And conversely any one they support is undoubtedly a person who does not support those values of most patriotic American values. Namely, the 2nd Amendment, Right to Life, small government and a host of other conservative values such as, a strong military and a belief in America first. #MAGA!!!
Help us save not just Confederate Monuments, but all historical monuments across American that are under attack by the left by clicking HERE!