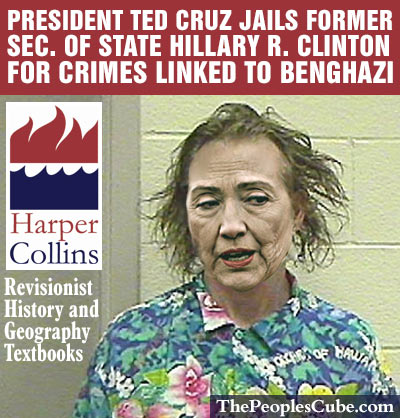 IT IS BEING REPORTED THAT AN UNIDENTIFIED TIME-TRAVELER HAS REVEALED THAT FORMER SECRETARY OF STATE, HILLARY R. CLINTON HAS BEEN ORDERED ARRESTED BY PRESIDENT TED CRUZ AS AN ACCESSORY TO THE BENGHAZI MURDERS.
HILLARY WAS NOT ALLOWED TO SEE HER HAIR-DRESSER BEFORE HER FEDERAL MUG SHOT WAS TAKEN.
EMBED CODE
Code for Facebook, Blogs, Websites and Myspace.
Just copy and paste into your site.