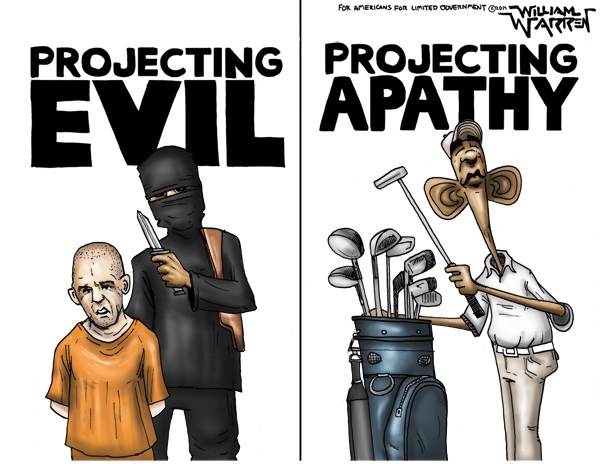 WHILE ISIS IS GETTING THEIR POINT ACROSS TO THE WORLD, ALTHOUGH IT BE AN EVIL ONE THE PRESIDENT IS ALSO SHOWING THE WORLD HIS LACKADAISICAL ATTITUDE ABOUT EVERYTHING BUT HIS GOLF GAME. ACTUALLY HE HAS FINALLY FIGURED OUT HE CANNOT MOLD THE UNITED STATES INTO SOME KIND OF SOCIALIST UTOPIA AND HAS JUST GIVEN UP TRYING. AS FOR FOREIGN POLICY HE JUST NEVER HAS GIVEN A FLYING F**K!!!! CARTOON BY WILLIAM WARREN
EMBED CODE
Code for Facebook, Blogs, Websites and Myspace.
Just copy and paste into your site.