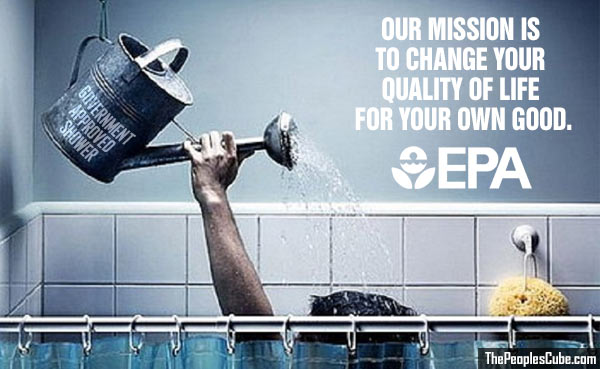 THE OBAMA ENVIRONMENTAL PROTECTION AGENCY IS TAKING THE FIRST STEPS TO REGULATE HOW MUCH WATER YOU USE IN YOUR PERSONAL SHOWER BY PROPOSING A WIRELESS WAY OF MEASURING HOW MUCH WATER HOTEL GUEST USE IN THEIR ROOMS. SEEMS THAT THOSE IN THE ADMINISTRATION ARE MORE CONCERNED ABOUT WATER THAN STINKING, BUT THEN THAT'S TO BE EXPECTED, AFTERALL NO AMOUNT OF BATHING WILL WASH AWAY THE STINK COMING FROM THE WHITE HOUSE NOW.
Code for Facebook, Blogs, Websites and Myspace.
Just copy and paste into your site.