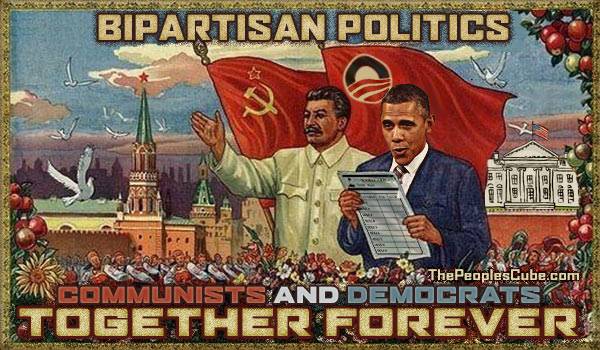 THE HEAD OF THE "COMMUNIST PARTY USA", JOHN BACHTELL, HAS ANNOUNCED HIS INTENTION TO SUPPORT OBAMA'S NATIONAL DEMOCRATIC PARTY. THIS GRAND ALLIANCE WILL ENABLE OUR DEAR LEADER TO FULFILL HIS PROMISE TO FUNDAMENTALLY CHANGE AMERICA.
EMBED CODE
Code for Facebook, Blogs, Websites and Myspace.
Just copy and paste into your site.