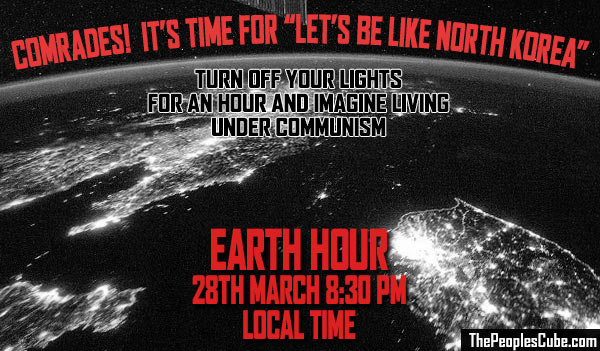 THE AMERICAN AND RUSSIAN ASTRONAUTS ON THE INTERNATIONAL SPACE STATION CAN BEAR WITNESS TO THE GLORIOUS ACHIEVEMENTS OF THE PEOPLES REPUBLIC OF NORTH KOREA IN THEIR UNENDING EFFORTS TO LEAD THE WAY IN ENERGY CONSERVATION. THE NORTH KOREANS WILL NOT BRAG ABOUT THIS GREAT ACCOMPLISHMENT, BUT PHOTOGRAPHIC EVIDENCE FROM SPACE VALIDATES THIS FACT.
Code for Facebook, Blogs, Websites and Myspace.
Just copy and paste into your site.