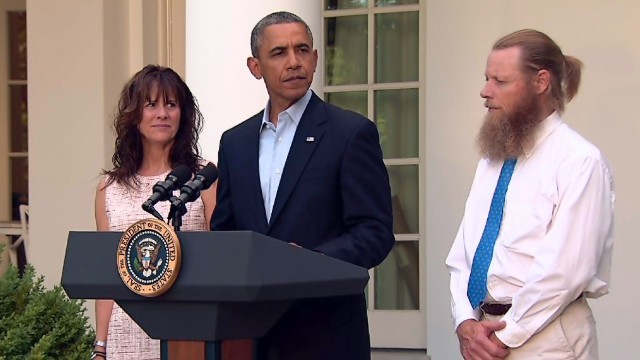 IT'S NOT QUITE OFFICIAL YET, BUT PENTAGON SOURCES ARE REPORTING THAT ARMY SGT. BOWE BERGDAHL WILL BE CHARGED WITH DESERTION. REMEMBER BERGDAHL WAS RELEASED BY THE TALIBAN IN EXCHANGE FOR 5 TOP TALIBAN PRISONERS HELD AT GITMO. FOLLOWING THE RELEASE PRESIDENT OBAMA INVITED THE BERGDAHL FAMILY FOR A MEETING IN THE WHITE HOUSE ROSE GARDEN. SEEMS THE PRESIDENT OF THE UNITED STATES IS MORE INTERESTED IN RELEASING ALL THE TERRORIST HELD AT GITMO, THAN THE SAFETY OF OUR BRAVE FIGHTING MEN, NOT THOSE WHO TURN AND RUN AND GO OVER TO THE F**KING ENEMY.
Code for Facebook, Blogs, Websites and Myspace.
Just copy and paste into your site.